In-house Facilities of Takayama Kanko Hotel
Lobby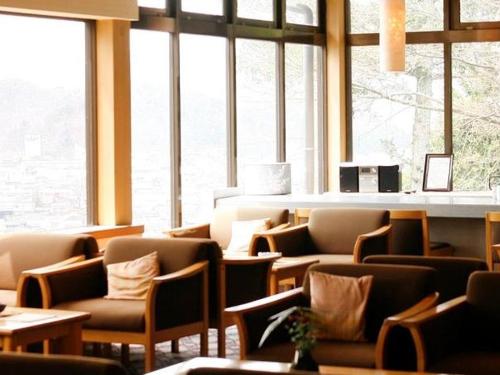 You can take a look at the whole cityscape of the Takayama city from our lobby. Enjoy the relaxing nature-friendly view upon your arrival.We offer access to free Wi-Fi at the lobby area to our guests.There is a PC set at the lobby which you can use free of charge.
Souvenir Shop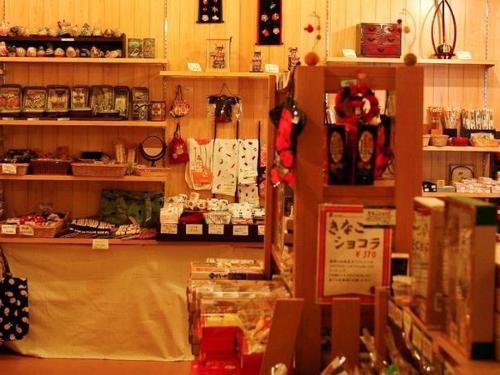 You can buy souvenirs for your friends back home at this in-house shop! We also have local cold saké Hagi-Takayama and home-made ice cream Hagi.Open Hours 07:00 ~ 10:00, 15:00 ~ 20:00
Aesthetics (Women Only)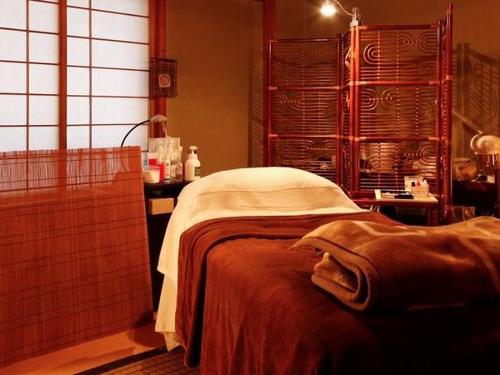 An extra treatment for your skin and body along with the relaxing hot spring cannot be better. We provide aesthetic treatment service for ladies during their stay.Reception Hours 15:00 ~ 20:00 / Open Hours 16:00 ~ 22:30

*reservation is required.
*not operating on every Monday and every second/fourth Tuesday of the month.
Gallery (Annex Building)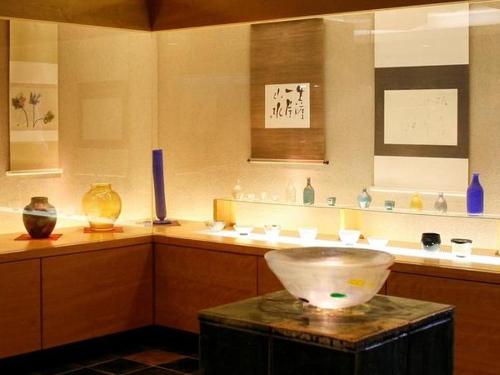 Next to the lobby, we have the gallery of the famous Japanese photographer Shimpei Asai's glass art gallery open all-day. Please feel free to take a look at his beautiful artworks.